Today is a day for Congratulations!
Congratulations
to Donna at
Funky Junk Interiors
for having such an Awesome blog!!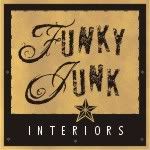 Congratulations
to all the winners of Funky Junks 2000 Follower event!! Did YOU Win?? Find out here!!
Special Congratulations to Heather, from Pixie Dust

Congratulations
to John and Sherry of
Young House Love
on the birth of their BEAUTIFUL baby girl Clara!
She is precious as can be!